Is Coaching a Justifiable Management Skill?
CIPD's 2014 Learning and Development Survey reported that line manager coaching is among the most effective development methods. In fact, they suggest four times as many organisations use in house coaches (42%) as external coaches (11%), with 25% or organisations using both.
Trends indicate that the use of coaching is set to increase, with some surveys suggesting that this increase could be substantial (as much as 25%).
The GoodPractice 2014 UK Learning Trends Survey, found that organisations were successfully using coaching to tackle their top 5 management challenges:
· Difficult conversations
· Managing Performance
· Developing team members
· Motivating and inspiring team members
· Managing Change
They also reported that
60% of organisations use coaching to manage the performance of team members
and line managers are in prime position to provide this type of coaching.
Does this mean that organisations should invest in turning managers into qualified coaches and dispense with the use of external coaches? This is a good challenge for all of us to consider and we give these important 'exam' questions a go here...
Should Managers become Coaches?
Managers are in prime position to understand what employees are doing and give feedback at the time it is needed and when it is going to be most effective. All good! However, the counter argument is that managers are well... 'the managers'. They typically decide hiring, firing, promotion ratings, who gets the great projects and who works with whom. For a manager to operate as a coach in this environment requires a great deal of trust by both the manager and the individual being coached. The manager must operate with integrity, positive regard, empathy, safety and with the primary objective of developing the individual.
Are Managers Able to Operate as Coaches?
The very nature of being a manager means you are balancing the task, te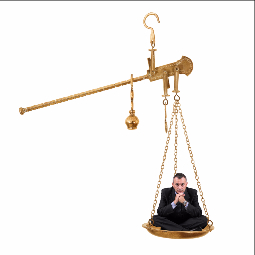 am as well as the individual.
Whether you are wearing a 'coaching hat' or not you are still responsible for overall team performance and meeting targets (and are in turn being judged on the performance of your team). So is it possible for a manager to operate and create a coaching context to enable them to coach individual's in the team effectively?
In his book Coaching for Performance, John Whitmore points out that most of us have been raised with a 'telling' mind-set, parents told us what to do, teachers told us what to do, our bosses told us what to do, so when we become the boss – how do we act? This is made harder if our job security, bonus payments and credibility rely on having a team that deliver to targets. Telling people gives the illusion of being in control, however, this is not the case and in fact leads to de-motivation in others.
When we coach leaders in organisations, one of the biggest hurdles we help them to leap is the one that involves letting go of control over 'how' people do things. We also get into great discussions over the issue of trust and how much we should trust individuals when we they first come to work for us. Being able to set the outcome for people whilst also accepting they may do it differently to us, AND trusting them to do their best, can be a leap of faith for inexperienced managers. Whilst this approach can be scary, it is nevertheless crucial in helping people to develop.
In a true coaching relationship, our own preferred way of doing things is not only irrelevant but can be positively unhelpful. Others may find different and better ways as they approach work from a new perspective.
A manager acting as a coach needs to enable exploration, which means putting personal drivers on hold, and let's get the cat out of the bag here, not everyone can do that! So arguably, in a coaching culture, not everyone who could be a manager, should be a manager. In other words existing managers may no longer be fit for the job. So training of managers in the skills and mind-set they need to coach effectively is important, but is it necessary for them to be qualified coaches?
Should Managers be Certified Coaches?
Well firstly it is important to agree what it is we want managers to do, are we really intending to turn them into coaches or do we want them to use a coaching approach in how they manage and develop others. We would argue that for most organisations it is the latter which makes most sense.
Let's consider this further...
Unless managers are going to coach people in a variety of situations with a variety of needs and issues, certified coaching training is not relevant to their needs, the remit is too broad and they will not have the opportunity to apply the majority of their training in the work setting.
Typically managers are coaching people for performance improvement and improving their ability to do the job in hand. They may need to venture into the territory of career development, although typically this will be within the context of the current organisation. They are unlikely to be engaged in life coaching (and arguably should not be), and they are unlikely to be experienced in the use and application of a variety of psychometric tools or in personality profiling (inexperienced dabbling here can cause more harm than good). It should also be noticed that experienced coaches also know when the issues are straying into the territory of counselling or psychotherapy and when to refer-on individuals . So the business case for giving managers off the shelf certified coaching qualifications rarely stacks up.
So which coaching skills should be management skills?
There are many skills required for coaching that managers do need to be effective. These includes active listening, using open questioning, appreciative enquiry, handling difficult conversations, goal setting, motivation, options development, enabling commitment to change, understanding and overcoming barriers to personal change, timing of coaching conversations, giving (and receiving) feedback and so on. These are all valuable tools in the toolkit of any manager and are much easier to justify when built in to a coaching skills programme which is relevant to the organisation.
In Conclusion
Managers are best placed to coach people at a time and place that learning will be most effective (usually at the time the unwanted behaviour is spotted). To do this effectively managers need both the mind-set and skills to support a coaching relationship. Managers also need to operate within an organisational context that encourages psychological safety (what I say will not be used against me in the future), confidentiality (you won't gossip), exploration of ideas (try it, it fails, try something else), non-judgemental interaction (your opinion may differ to mine but I respect it), tolerance of setbacks and learning from mistakes. This requires a coaching culture that organisations embrace and enact from the top down.
How to prove coaching adds value.